TRY NOW!
800
Customers are trying out
jewellery right now!
320823
Satisfied customers have taken a
Virtual Jewellery trial at home.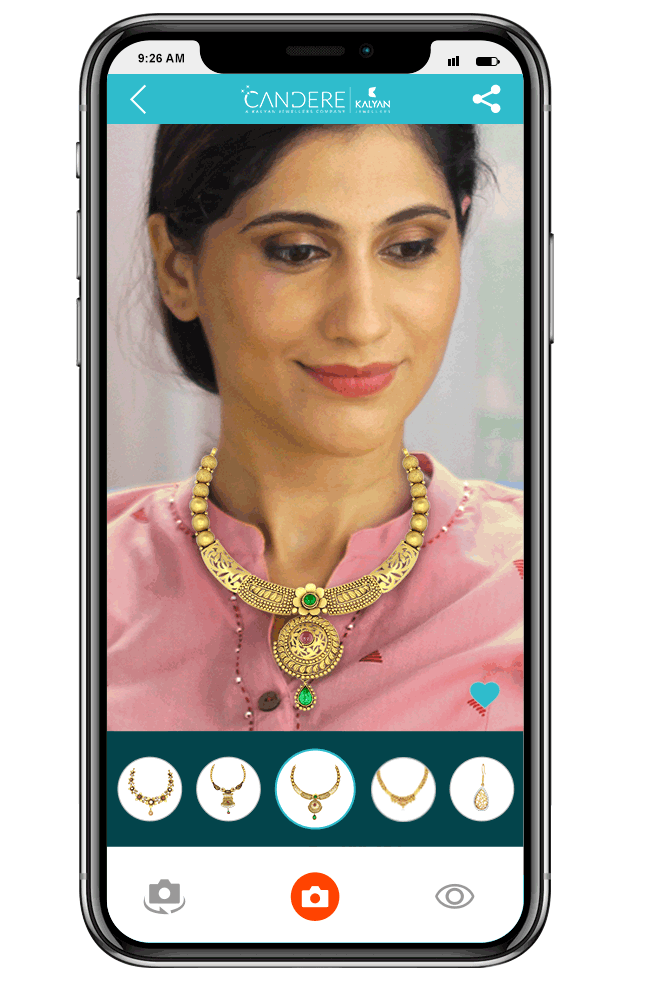 Three Simple Steps
To Try Jewellery At Home
1. Spot The Camera
Simply click on the Camera icon to start.
2. Try, Download, Share
View similar and matching designs.
You can download the image as well as share it.
3. Buy. Flaunt. Repeat!
Once you have found your perfect piece just
click on 'Buy Now' and get it right away!
Benefits
From size to look..
know it all!
Try 20+ similar designs
at once!
Available 24x7,
no appointment needed!
Flip the camera and try
the present on your giftee!
Customer Reviews
Sabah Ali
I found it especially trustworthy for trying out earrings, the right size is clearly visible, a sort of reality check for the size I was picturing in my head. Very helpful!
Tanuja
I must say this feature is user friendly & enables to make the right choice without going to stores. Also allows us to take pictures & take the opinion of others if required. Good initiative by Candere
Login
To enjoy a seamless experience while shopping
Password Verification
You can also login with your password
OTP Verification
A 6 digit OTP has been sent to